Interview with attorney Silvia Jiménez Flores on ProntoPro Blog
Interview with lawyer Silvia Jiménez Flores on ProntoPro Blog; the professional portal nº1 Spanish.
Posted on May 15, 2020 by Marta Sánchez – original link: https://www.prontopro.es/blog/todo-lo-necesario-para-disfrutar-de-la-residencia-en-espana/
Everything you need to enjoy residence in Spain
Silvia Jiménez Flores, a lawyer in Torrevieja, Alicante province, works at the company Euro Abogados Costa Blanca SL. She is a member of the Illustrious Bar Association of Orihuela, as well as the College of Real Estate Agents of Alicante.
He emphasizes that this is very important, because unfortunately professionals are currently experiencing, and especially in these coastal areas, a growing professional intrusion that not only harms legal professionals, but especially clients who are advised by people who do not they have all the guarantees and much less are backed as far as civil liability is concerned. Unfortunately, several of its clients from this type of office have been affected by bad advice.
They are located in an area with great tourist and economic potential that has not stopped growing and developing. The company was created in 1998 as a response to the legal needs that were being required due to the great real estate expansion that the coastal areas, specifically the Costa Blanca, both by foreigners and nationals.
Silvia has been in charge of it for more than 18 years and has been able to experience the economic development of the area both at work and personal level, where the needs of her clients have been changing depending on the economic moment that our country has been suffering. This has required overcoming different challenges, so that all the clients who have trusted them until now, have always seen their interests defended independently.
The vast majority of its clients are of foreign nationality, giving priority to Scandinavian (Danish, Swedish, Norwegian), British, German and French nationalities. It was necessary to understand that this kind of customer profile wanted to enjoy our fabulous areas, climate, cuisine and leisure in general, being a handicap for them to be outside their countries, different customs, other administrative procedures, other legal requirements and security. legal and, above all, another language, so they have a template that covers all these languages.
Euro Abogados Costa Blanca always had as a priority that its foreign and national clients will find themselves at home, that they did not detect possible legal barriers when it comes to dealing with and interacting with the different administrative and legal institutions, which, in short, could enjoy your stay and they will leave this kind of business to your trusted office. And so it has been up to now, overcoming different crises and situations that our country has gone through, without ever ceasing to give the same quality and legal security in its services to both national and foreign clients.
They currently have an English, Danish, German, French and Russian-speaking administrative department; accounting and business department; and resident and non-resident legal and tax department. Euro Abogados Costa Blanca S. L. is a multidisciplinary firm, which represents its clients in both the civil, judicial, family, contractual, inheritance, etc., criminal, administrative and commercial spheres.
However, this office and in response to the needs of the vast majority of foreigners who decided to have their second or even first residence in Spain, have specialized in the real estate area. All its clients have the guarantee that it is a law firm that looks after their interests, independently, from the moment they decide to acquire the house until it is finally registered in the Property Registry in their name. .
Not only do they cover legal procedures, but administrative ones such as obtaining the Tax Identification Number, opening a bank account, etc. All the requirements and procedures to be carried out are carried out through your advice without the need to go to another office. Obviously, as far as contractual legality is concerned, each case is studied with the specialty it requires, since not all purchases are the same, not all owners-sellers have the necessary and mandatory documentation that should be in order and not all homes are in the same legal situation.
What do your services cover in the real estate area?
We can clearly say that, since the client falls in love with a new home, Euro Abogados Costa Blanca begins to work with the study of documentation, checking the status of housing charges, ownership, drafting of private contracts with translations in their language so that the client knows first-hand both their rights and obligations; control and management of payments if necessary; legal assistance at the notary's office at the signing of the deed and all its subsequent processing of the settlement and payment of taxes as well as the registration of the property in the Property Registry.
Practically, our national and foreign clients only have to worry ultimately about enjoying their home, since even later with our tax representation service, we take care of compliance with tax obligations, both nationally and locally, as well as the service after-sales direct debit of receipts for supplies, taxes, payments to communities, etc.
We cannot forget that all these services can be processed directly without the client being present, if it is your desire to grant us power of attorney (you can do it here in Spain or in your country, since we also advise you on how to do it) that allows us manage and represent them throughout the entire sale process. This matter today, with the health alarm situation that we are going through is very interesting and useful, something totally advisable.
Of course, all our clients are informed before the entire procedure of the expenses and taxes involved on each occasion. We understand that it is essential for them to know these aspects in advance.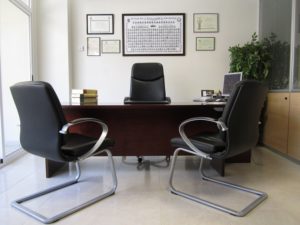 What are the types of cases that, in your opinion, are more complex to manage?
At the administrative level, we have sometimes encountered management problems with different institutions such as the National Police when requesting NIEs or residences, as there have been many changes in criteria in the ways of acting, deadlines, documentation, etc., But finally we understand that we all work in the same direction so that we can finally comply with all the bureaucracy and requirements that are demanded of the client and that without assistance they could hardly have solved.
It should be borne in mind that, in certain situations, it is advisable that clients from their country through Spanish consulates carry out these procedures, and in this sense the client is also advised, since what prevails is to solve the problems that are going emerging.
On the other hand, real estate law goes hand in hand with inheritance law itself, either because the home that the client wants to acquire is part of an unresolved inheritance or because unfortunately some owner of the same has died and it is necessary to proceed to allot the inheritance.
If we take into account that the vast majority of owners are of foreign nationality, we must know the legal framework in which we have to act through Private International Law as well as Succession Law, the documentation that is required in Spain, the form to legalize said documentation and, above all, the legislation that has to be applied in each case.
In this sense, our office is also specialized in this matter, being in many occasions a somewhat more complicated task due to the different factors that are involved from different nationalities, but which are finally solved.
What is essential to carry out immigration procedures?
Logically, the most essential thing is to know them and be able to manage them in time and in the way that the client needs them for their specific matter, advising in each case the most advantageous ways of doing it for the client.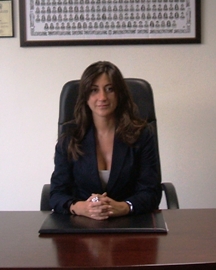 How important are mediators in your field of work?
In my opinion, mediation is a field that should be applied more regularly, but perhaps it is a matter that due to its own ignorance is not taken into account. Precisely I am doing a higher course of Specialist in Civil, Commercial and Family Mediation, which will be completed during the present year 2020 to be able to offer clients this faster and cheaper way when they are involved in such conflicts.
Personally, I have seen in this option the advantage of being able to complete the offer of services to my clients, since we live with the conflict, we have to learn from it and mediation gives us this possibility, being able to see the interests of our clients satisfied in a faster and cheaper.
Finally, I want to highlight that during the state of alarm due to the COVID-19 decreed in our country, Euro Abogados Costa Blanca has not ceased to be in contact with its clients, to assist and advise them on the various doubts and queries that may have been arise and, of course, solving their legal and tax problems. We have also enabled the option of virtual appointments for those who want it, and it will be a service that will remain installed when this situation comes to an end.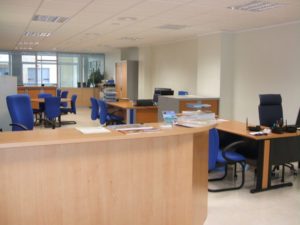 Saving distances between countries to make Spain more attractive
Euro Abogados S. L. is a company that simplifies the legal procedures that residents and foreign investors in our country need to carry out to take full advantage of their stay or investment within our borders. Although they also serve national clients, they manage various languages so that foreign clients can be informed in detail of all the steps taken and of all the options that Euro Abogados makes available to them.